Do you suffer from hair loss? Is it bothering you? If the answer is yes, then you are most certainly not alone!
Hair loss is a common concern for both men and women.
Conditions such as male patter baldness, hair thinning and other forms of alopecia, including those induced by chemicals or hair pulling can be treated using a variety of hair restoration methods.
Carboxytherapy for hair loss is a non-surgical treatment, which involves small injections of CO2 or carbon dioxide gas below the skin's surface. The treatment stimulates hair growth by improving circulation, oxygenation, and the supply of nutrients to the scalp and can be combined with other treatments for hair restoration or with hair transplant surgery.
Treatment cost
Price From
£999
* After consultation the doctor will confirm the cost.
Treatment Summary at a glance

Procedure Time
Approx. 30 mins

Recommended No. of Treatments
Several, dependent on the severity of hair loss

Anaesthetic
Not normally required, local injection can be given
Side Effects:
Mild pain and discomfort, minor bruising. Sensation of air under skin.
Results:
Improved circulation to stimulate hair growth, reduced hair shedding.
Duration of results:
Results vary. Maintenance recommended.
Back to Work:
Immediately, minimal downtime.
Full Recovery:
1-2 days, improvements in hair growth after approx. 3 months.
Hair loss in Men, Hair loss in women, Traction Alopecia, Chemical Alopecia, Alopecia Areata
How does it work?
Carboxytherapy has a long history, having first been used in Spa resorts France in the 1930s. It now has many medical applications.
Carbon dioxide or CO2 gas has a vasodilatory effect which causes it to make blood vessels relax and expand or dilate. This reduces blood pressure in the vessels and ensures a better flow of oxygen-rich blood to the area, just what you need to stimulate natural hair regrowth, improve hair follicle function and to wake up dormant hair follicles.
Designed to provide a specialised solution to improve hair thickness and rebuild hair loss, many treatments, including carboxytherapy, can be combined to treat conditions such as male pattern baldness or androgenetic alopecia. It is also a good option for treating patches of hair loss or where a hairline is receding.
The micro injection of carbon dioxide gas just below the surface of the skin stimulates oxygen-rich blood flow to the scalp, increasing the efficacy of the existing network of capillaries and blood vessels, improving circulation, and stimulating the healing and growth of new hair.
A course of treatments and maintenance top-ups are required to achieve good, long-lasting results, but as treatment is minimally invasive with no downtime and it can be combined with other hair restoration options, it is a good solution for treating hair loss. Results start to become more and more evident after two or three months.
We offer interest FREE finance plans to patients. Please contact our experienced team to learn more.
Before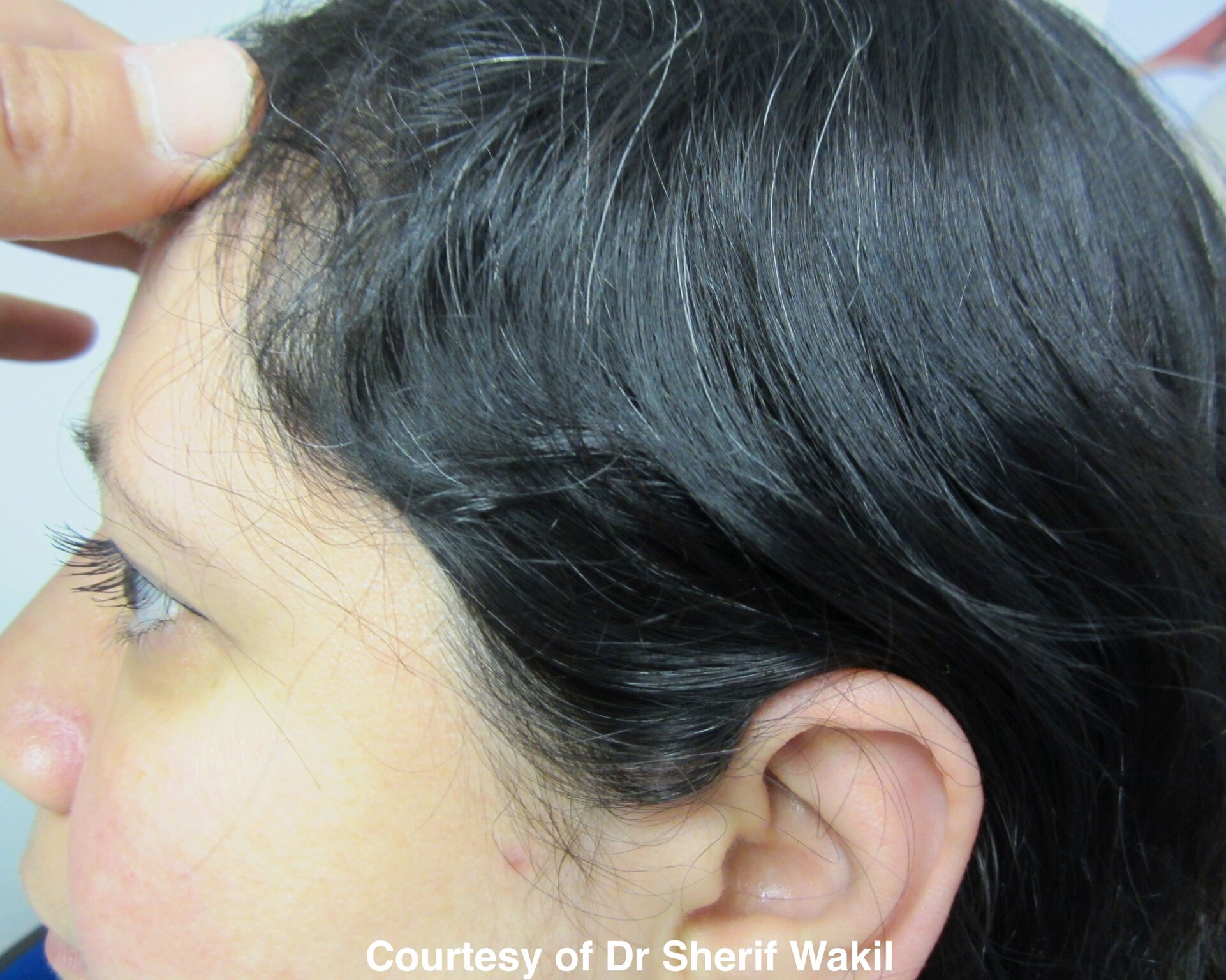 After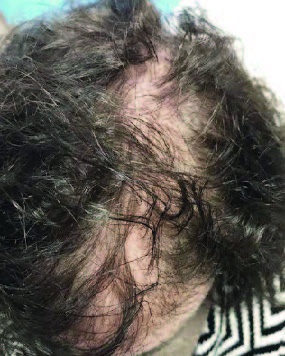 Before
After
Carboxytherapy involves the therapeutic administration of small quantities of medical-grade gaseous CO2 or carbon dioxide into the subcutaneous tissues through a fine needle into the scalp. The body responds by sending oxygen to the area and in turn, this triggers a number of rejuvenating reactions such as increased blood flow, vasodilation, vascular endothelial growth factor (VEGF) induction, microcirculation, regulation of the pH level and the production of new collagen (neo-collagenases).
Carboxytherapy works by triggering a process of oxygenation and improving circulation in the area that is injected. It does this by making the red bloods cells release oxygen and pick up the C02 so it can be eliminated from the body. This process effectively breathes new life into the hair follicle, which stimulates hair growth.
If you have thinning hair or a receding hairline but do not want to undergo invasive procedures such as a hair transplant or use daily topical treatments, then Carboxytherapy could be for you. It is most ideally suited to those in the early stages of hair loss and is not a substitute for a hair transplant, but also works well as an adjunct to hair restoration surgery.
You will need to undergo a consultation with Dr sheriff Wakil to assess your suitability for treatment. A full medical history will be taken to ensure that there are no medical reasons which contraindicate you from having carbon dioxide gas therapy. An examination of you head and scalp will also be required and a full discussion about your concerns and expectations will take place, to ensure you have realistic ideas about potential results.
General contraindications or reasons why you cannot have carboxytherapy relate to contraindications to the use of carbon dioxide gas, in which case alternative treatment options will be discussed. These include, emphysema, COPD, renal failure, cardiological disease, coagulation disorders, under anticoagulant treatment, diseases of the central nervous system, epilepsy, liver failure, pregnancy, and lactation.
Most people find the treatment to be virtually painless. Any discomfort experienced should be minimal.
Dr SW Clinics
An awarding winning clinic