For individuals feeling conscious in their skin about imperfections, skin tag removal can give a confidence boost.
Skin tags are a small, benign growth of skin that appears to hang off the body. They are typically flesh-coloured or slightly darker than the surrounding skin, and often have a narrow stalk that attaches them to the skin's surface. While they can vary in size, most skin tags are usually small, about 2 to 5 millimeters in diameter.
Skin tags are quite common and can occur in various locations on the body, including the neck, armpits, eyelids, and groin. The majority of skin tags are harmless and painless, but can be annoying and can be irritated if they rub against clothing or jewellery.
At Dr SW Clinics we offer a safe and pain-free skin tag removal that is minimally invasive and leaves you with smoother skin, and a newfound sense of pride in your appearance, with results that last a lifetime.
Treatment cost
Price From
£350
* After consultation the doctor will confirm the cost.
Treatment Summary at a glance

Procedure Time
30 mins

Recommended No. of Treatments
One

Anaesthetic
Local
How does it work?
The exact cause of skin tags isn't always clear, but factors that might contribute to their formation include friction from skin rubbing against skin or clothing, hormonal changes, and genetics. They are more common in overweight individuals and those with certain medical conditions, like diabetes.
At Dr SW Clinics, skin tag removal treatment can be carried out all over the body, as well as the face. The process is quick, effective, involves zero downtime, and is done using dissolvable sutures if needed.
We offer interest FREE finance plans to patients. Please contact our experienced team to learn more.
Before
After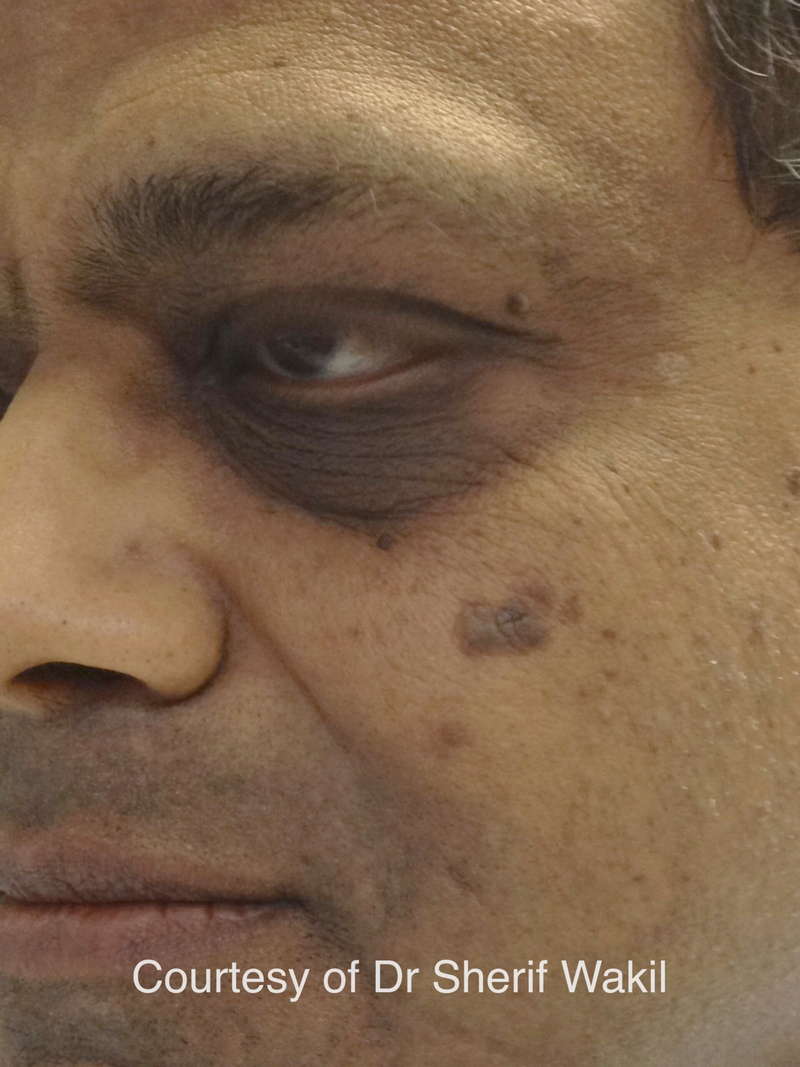 Before
After
Before
After
Before
After
We offer skin tag removal treatment for most bodies and the face. Your area of concern will be assessed.
The procedure does not hurt. You might feel slight discomfort.
Treatment is carried out under local anaesthetic so that you will be awake throughout the process. After your treatment, you will be able to get on with the rest of your day.
Minimally invasive procedure that will leave you with smoother-looking skin and results that will last a lifetime.
Dr SW Clinics
An awarding winning clinic