Our hands are exposed to the elements as much as our faces and, as such, they are one of the areas most prone to premature ageing. The skin on our hands is also very thin and when it loses plumpness, hands can be the first area that betrays our age.
Pigmentation caused by sun damage, often described as age spots or liver spots are also common on the hands.
A range of treatments that we use for hand rejuvenation may include:
Dermal fillers
Dermal fillers can be used to restore a more youthful appearance to the hands by replacing lost volume caused by ageing. By plumping the skin, we can reduce the appearance of veins and wrinkles, which make the hands look old.
Chemical peels
Sun damage related pigmentation on the back of the hands is one of the biggest factors that contributes to ageing in this area. Chemical peels work to remove skin pigmentation by exfoliating the skin and removing the dead or damaged layers to reveal healthier, smoother skin underneath.
Skinboosters
The hand filler Vital is a hyaluronic acid based product known as a "skinbooster". This treatment is excellent for rejuvenating the back of the hands by replenishing lost hyaluronic acid in the skin to improve skin quality and plump the skin to minimise the appearance of veins and wrinkles.
Plexr
Plexr is a patented technology that uses Plasma (the ionization of gases in the air) this creates a small electrical arc that causes sublimation of the outer surface of the skin, allowing the skin to form a crust that falls down in 5-7 days leaving a new skin behind, that can be used to treat pigmentation as well as tightening of the skin.
Fat Transfer
Fat grafting is an extremely effective modality for replacing lost volume. Fat transfer has the added benefit of moving healthy, surviving stem cells from the donor area to the recipient tissue bed, which also allows them to appear healthier at the cellular level, effectively working to heal your hands from the inside out.
Treatment cost
Price From
£420
* After consultation the doctor will confirm the cost.
Treatment Summary at a glance

Procedure Time
Approx. 60-90 mins

Recommended No. of Treatments
One

Anaesthetic
Local (injection)
How does it work?
At Dr SW Clinics we offer a combination of the most effective hand rejuvenation treatments which is a great approach to meet the diverse needs and goals of our patients.
The combination of treatments varies depending on individual preferences and concerns, following proper assessment, individualised treatment planning, and expertise to ensure safety and optimal results.
Following your consultation with our medical professionals, we will determine the best tailored plan for a combination of treatments based on your specific needs and desired outcomes.
The benefits of combining different hand rejuvenation treatments is that this process can enhance the overall results of each individual treatment. Some treatment options can really complement each other and combining treatments in this way can provide longer-lasting results.
We offer interest FREE finance plans to patients. Please contact our experienced team to learn more.
Before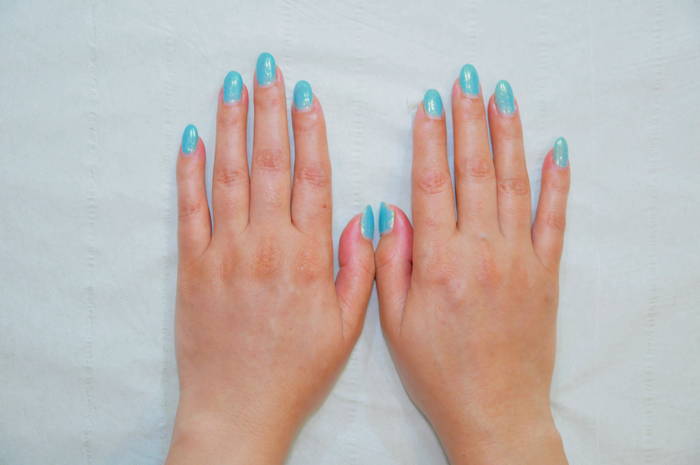 After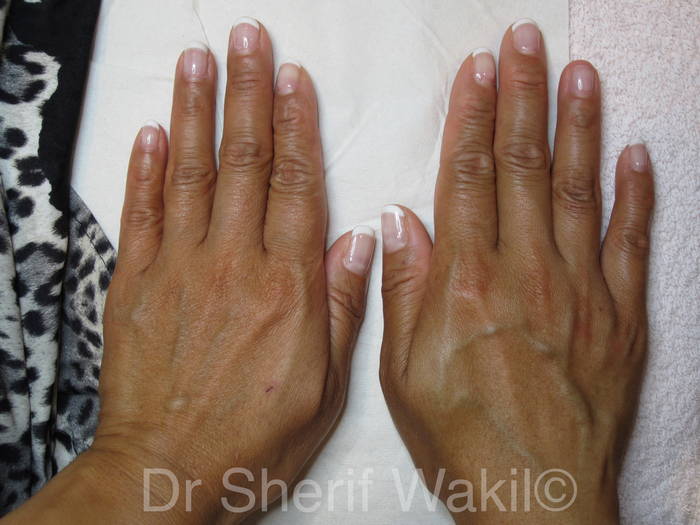 Before
After
Before
After
If your hands are beginning to show signs of aging, like crepiness, boniness, hyperpigmentation or an overall older appearance, and these factors are bothering you, then you are a prospective candidate for hand rejuvenation treatments.
There is a range of procedures that smooth and enhance the hands, so there is a treatment designed for every concern and patient comfort threshold.
Treatment time will depend on the area you are having treated. You will generally need a course of treatments to see the best results.
You may experience some redness in the injection area. This will only last a few days.
Dr SW Clinics
An awarding winning clinic