For individuals feeling conscious in their skin about imperfections, mole removal can give a confidence boost.
Moles are growths on the skin that can appear as small, pigmented spots or raised bumps. They can vary in color, with shades of pink, brown, or black, and their size and shape may differ. By adulthood, most people have between 10 to 40 moles on their body. While the majority of moles are harmless, some can change in appearance over time, and a few may even have hair growing from them.
Moles can vary in appearance. They are typically round or oval, with a well-defined border. Moles can be flat or raised, and their surface may be smooth or slightly rough. They can appear anywhere on the body, including the face, neck, arms, legs, back, and even in areas not exposed to the sun. They can also develop in mucous membranes, such as the mouth, nose, and genitals. Moles can be annoying and can be irritated by clothing, hair and shaving, they may even present health problems.
At Dr SW Clinics we offer a safe and pain-free mole removal that is minimally invasive and leaves you with smoother skin, and a newfound sense of pride in your appearance, with results that last a lifetime.
Treatment cost
Price From
£350
* After consultation the doctor will confirm the cost.
Treatment Summary at a glance

Procedure Time
30 mins

Recommended No. of Treatments
One

Anaesthetic
Local
How does it work?
Moles are a common occurrence and can range in colour from pink, brown and black, and by adulthood, people have between 10- 40 moles. The majority of moles are harmless and can vary in appearance; some may include hair growth.
Moles occur due to the cells in the skin growing in a cluster. The melanocytes (skin cells) are commonly found across your skin, and they are in charge of melanin production. They can become darker, and this can be due to sun exposure, pregnancy and puberty.
At Dr SW Clinics, this treatment can be carried out all over the body. The quick, effective process involves zero downtime and uses dissolvable sutures if needed.
We offer interest FREE finance plans to patients. Please contact our experienced team to learn more.
Before
After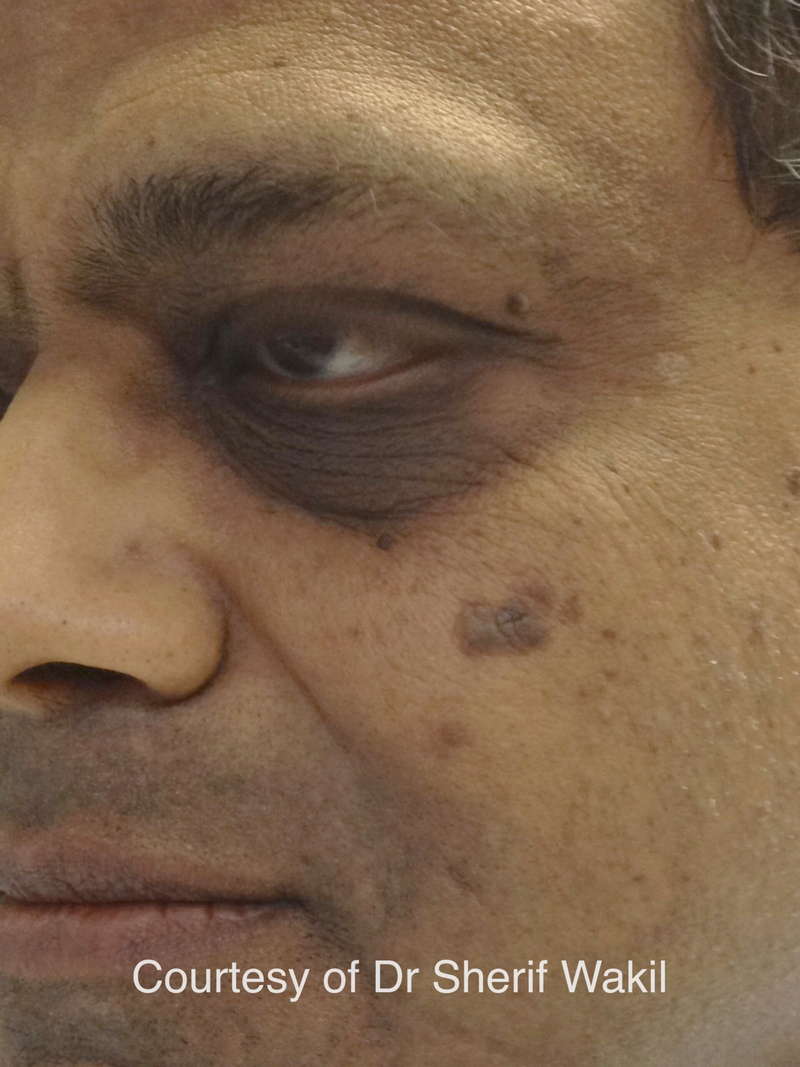 Before
After
Before
After
Before
After
We offer mole removal treatment for most bodies and the face. Your area of concern will be assessed.
The procedure does not hurt. You might feel slight discomfort.
Treatment is carried out under local anaesthetic so that you will be awake throughout the process. After your treatment, you will be able to get on with the rest of your day.
Minimally invasive procedure that will leave you with smoother-looking skin and results that will last a lifetime.
Dr SW Clinics
An awarding winning clinic