There are several effective non-surgical solutions to combat excess fat.
To help those who have stubborn areas of the body that are resistant to diet and exercise, we can effectively reduce fat in common problem areas, such as the abdomen, thighs, buttocks and arms.
Dr SW Clinics offer a number of non-surgical body treatments for fat reduction, including Mesotherapy which is a minimally invasive technique, that involves injecting a cocktail of vitamins and amino acids, designed to break down fat, directly into the problem area.
The treatment can also work to improve cellulite.
Treatment cost
Price From
£500
* After consultation the doctor will confirm the cost.
Treatment Summary at a glance

Procedure Time
Approx. 60-90 mins

Recommended No. of Treatments
One

Anaesthetic
Local (injection)
Side Effects:
Redness, swelling, pain, bruising and tenderness to the buttocks.
Results:
Reshaping, contouring and defining the buttocks with added volume.
Duration of results:
6-8 months, top-ups required.
Back to Work:
1-3 days for buttock tenderness. Avoid direct pressure for 24 hours.
Full Recovery:
Must avoid cycling, horse riding and prolonged sitting for 1 month.
How does it work?
Mesotherapy uses very fine needles to inject a cocktail of specially prepared active ingredients, directly into the target area in order to stimulate change.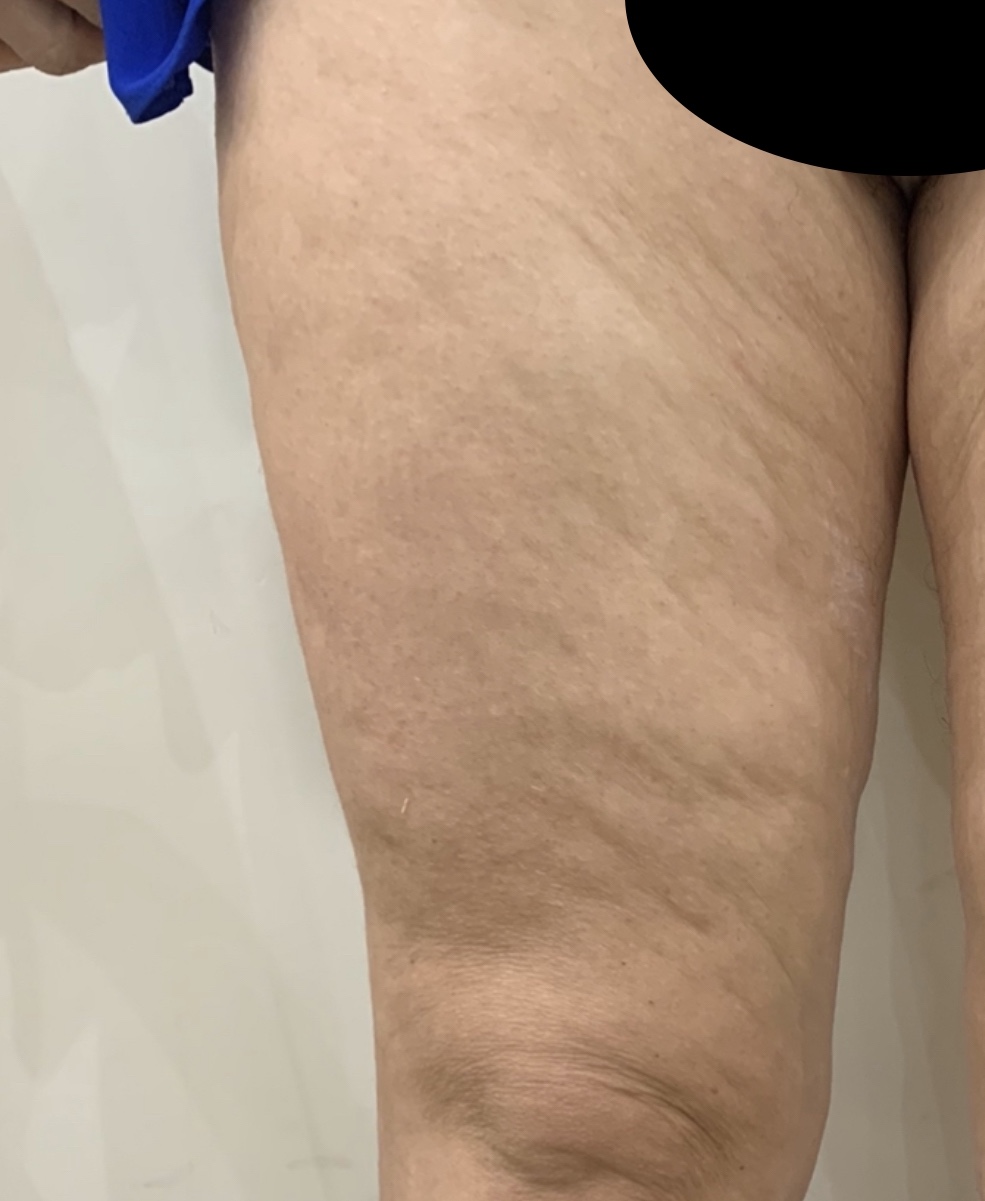 Before
After
Mesotherapy is very safe and can be used for a wide variety of problems. It is used in general medicine throughout Europe and there are few contraindications however you will have to undergo a consultation first to see if it is right for you.
The needles used as very fine so treatment has low discomfort levels.
Treatment time will depend on the area you are having treated. You will generally need a course of treatments to see the best results.
You may experience some redness in the injection area and can also have small bumps or "blebs" where the mesotherapy preparation has been injected. This will only last a few days.
A reduction of excess fat or cellulite.
Dr SW Clinics
An awarding winning clinic