Uneven skin texture and tone, fine lines and wrinkles, and scarring such as acne or chicken pox scars can be a significant preoccupation for both men and women when they look at themselves in the mirror.
Many different treatments are available which claim to target such concerns, yet when it comes to rejuvenating and restoring a more radiant appearance one needs a versatile treatment which can be tailored to produce both non-ablative and minimally ablative skin resurfacing results – this is where we use the Fractora, fractional radiofrequency (RF) treatment in Dr SW clinics.
The use of pulses of RF energy causes skin to contract, or tighten, due to the build-up of controlled heating in the tissue. This also stimulates the production of new collagen, leaving the treated area renewed, firmed and healthier-looking in the weeks following the treatment session, as the body repairs the area naturally.
The versatility of the Fractora device means that we can alter the treatment parameters to vary the depth of treatment, to address many of the concerns related to skin ageing in both males and females. The fractional RF energy allows us to gently target tissue, heating only small areas to an optimal level in one treatment session to achieve improvements in the skin which may require several repeat treatments with other available technologies, such as fractional lasers or ultrasound tightening.
Treatment cost
Price From
* After consultation the doctor will confirm the cost.
Treatment Summary at a glance

Procedure Time
30 minutes to 1 hour

Recommended No. of Treatments
One

Anaesthetic
Topical
Side Effects:
Mild to moderate swelling and redness for up to 48 hours, tight and tender for up to a week
.
Results:
Immediate skin tightening improving over time. Acne scarring improved by up to 50%
.
Duration of results:
12 months+. Maintenance treatments recommended.
Back to Work:
2 to 3 days.
Full Recovery:
Up to a week. Skin improvements continue over weeks and months.
How does it work?
Fractora is an advanced radiofrequency (RF) treatment which produces targeted, micro-dots of heating within the dermal and sub-dermal layers of the skin for tissue tightening and collagen stimulation.
The radiofrequency energy is delivered via an array of pins which sit in differing configurations on large and small handpieces, ranging from 24 to 60 pins of differing lengths, depending on the size of the area to be treated. An optimal and focused amount of pulsed RF energy creates gentle heating around each pin, in a fractional manner, which leaves micro-trauma spots within the tissue which are surrounded by healthy, undamaged tissue.
This fractional approach allows the area to heal much faster than if it had all been damaged or ablated, such as with laser skin resurfacing, as the undamaged areas can kick start the healing by sending a repair response. The depth of ablation delivered ranges from 0.6mm to 1mm deep into the skin for mild to moderate improvements, and up to 3mm+ for deeper improvements.
The action of heat on the skin cells stimulates the production of new collagen and elastin, alone with growth factors, which rejuvenates and improves the appearance of the skin over time. Think of it as taking advantage of the body's own, natural repair mechanisms.
Fractora is perfect for addressing lines and wrinkles, including smoker's lines or frown lines, redness, uneven tone or skin colouring (pigmentation), thread veins, scarring including acne and chicken pox scars, skin texture inconsistencies around the upper and lower eyelids, including around the crow's feet area, on the cheeks, mouth and the neck. It can also be used to reduce the appearance of stretch marks.
We offer interest FREE finance plans to patients. Please contact our experienced team to learn more.
Before
After
Before
After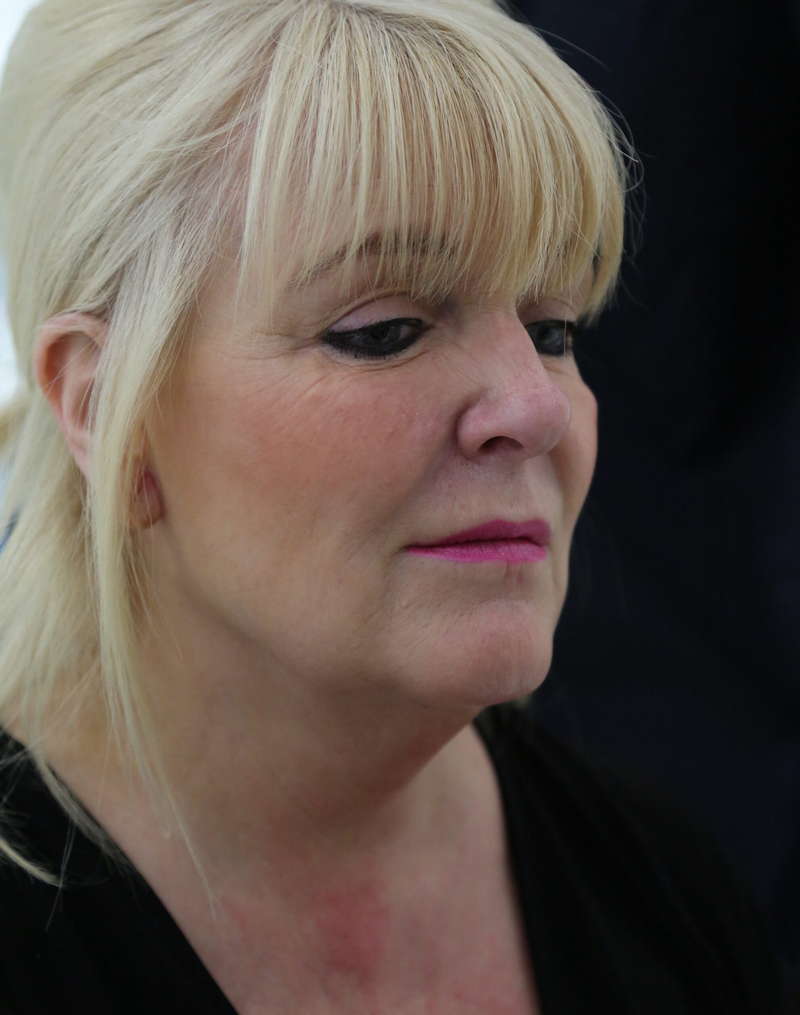 Before
After
Before
After
Your suitability for Fractora treatment will be determined during a consultation with our doctor. A full medical history will be taken and discussed to determine if there are any reasons why you might not be able to have this treatment. We will also take before and after photographs for your patient records.
Pregnant and breast-feeding women will not be suitable for Fractora treatment.
Similarly, if you have any metal implants or a pace marker/internal defibrillator inserted into your body, a history of poor healing or keloid scarring, then you will not be suitable for radiofrequency treatments.
If you have an active skin infection, open wounds or sores in the area to be treated, this will require management before Fractora treatment can be delivered.
If you have recently had dermal filler treatment, you will need to wait approximately one month before we can treat you with Fractora.
Fractora is suitable and safe to use on darker skin types (Fitzpatrick type VI) as there is little risk of post inflammatory hyperpigmentation (PIH) which is a common concern with the use of fractional laser resurfacing treatments on dark brown and black skin types.
Men will be required to come clean shaven for their treatment session.
Fractora treatment is performed following the application of a topical anaesthetic or numbing cream which contains lidocaine, to remove any discomfort which would be felt during the application of the radiofrequency energy. You may still experience a sensation of warmth throughout treatment, which may continue for a few hours afterwards.
A Fractora treatment session will take 30 mins to an hour to complete, depending on the size of the area being treated.
In most cases a single treatment session is all that is required, but your doctor will be able to determine if further sessions will be needed to achieve the results you are seeking. This may be the case if it is decided that two treatments at lower settings are preferred over one treatment at a higher setting.
Fractora treatment is regarded as minimally invasive, meaning that side effects are also minimal in nature. The controlled delivery of the radiofrequency energy does produce superficial, micro-wounds in the skin, and you can therefore expect mild to moderate swelling and redness post-treatment. You will look like you have a sunburn for 24 to 48 hours. A feeling of tightness and tenderness is also to be expected which will disappear in approximately 3 to 7 days. In some cases, you may also experience temporary pigmentation changes while the skin heals. Dark scabbing, crusting or pimpling in the micro-dot zones is common. Any pain and discomfort can be managed with the use of cold compresses to reduce the sensation of heat in the skin or with over-the-counter pain medication, such as paracetamol.
You will be provided with detailed aftercare to ensure that you look after and clean your skin correctly post-treatment to avoid infection concerns, as well as keeping it hydrated during the healing process. It is important that you do not scratch, rub or pick at the treated area as this can encourage scarring or longer-term pigmentation problems. Application of a recommended sunscreen with a high SPF will be required if you risk sun exposure in the days and weeks following treatment as your skin will be especially sensitive to the ultraviolet radiation. Sun avoidance is preferable. You should avoid any facial treatments, including scrubs, exfoliants, peels or massage for a few weeks post treatment.
You can expect to return to work and normal activities after 2 or 3 days, or longer, depending on your levels of skin sensitivity and the depth of treatment performed.
Immediately following treatment, you can expect to notice instant tightening of your skin in the area treated. Once the redness, swelling and scabbing has resolves, the results will continue to improve and rejuvenate the appearance of the skin as your body heals via its natural repair mechanisms producing new skin cells to replace those damaged in the micro-zones around each RF-delivering pin.
Results from Fractora treatment are long-lasting, but of course the effects of ageing will continue, so we recommend a repeat treatment programme to maintain the skin firmness and wrinkle reduction through regular stimulation of your natural collagen and elastin production, to allow your skin cells to keep repairing and renewing the ageing areas, so you can continue to look your best.
Dr SW Clinics
An awarding winning clinic