The nose is one of the most central features on our face and many people are unhappy with its shape and size, leading to feelings of self-consciousness.
The non-surgical rhinoplasty or nose reshaping procedure is a new and exciting alternative to a surgical nose job that can improve many nasal defects using dermal fillers.
Using dermal fillers to reshape and redefine the nose as part of a non-surgical rhinoplasty procedure means that we can achieve many of the cosmetic results you would expect from a surgical operation, but without the inherent risks associated with a surgical nose job. It also a great way to see if correcting the aspects of your nose which make you unhappy, using a more temporary solution, gives you the look you want. You may then decide to continue with repeated non-surgical rhinoplasty treatments over time, if you do not wish to consider surgery, or decide on a more invasive surgical rhinoplasty for a permanent correction if you are happy with how your nose can be improved upon.
A so called 'hooked nose' is one common concern which is easily treated by placing some dermal filler product into the tip of the nose which achieves a lift and corrects the hook.
Similarly lumps and bumps along the bridge of the nose are also commonly disliked. By injecting dermal filler above and below the raised area, we can quickly and effectively smooth out the bump and straighten the profile of the nose. In some people, the results are incredibly dramatic in what is a very quick and simple procedure.
We use a variety of dermal filler product brands at Dr SW Clinics, but all are hyaluronic acid based which means that they are safe and fully metabolised by the body over time. You can expect results from a non-surgical rhinoplasty to last up to 12 months before repeat treatment is required.
Dermal fillers can be used to:
Improve the profile of the nose
Optimise symmetry between the projection of the chin and nose, as see from a side or profile view
Smooth out any bumps along the bridge of the nose
Correct any uneven contours or lumps which may have been caused by trauma to the nose
Improve the appearance of a hooked nose
Treatment cost
Price From
£ 420
* After consultation the doctor will confirm the cost.
Treatment Summary at a glance

Procedure Time
Approx. 20 mins

Recommended No. of Treatments
One

Anaesthetic
Local (injectable or lidocaine within the filler)
Side Effects:
very mild Bruising, swelling of the nasal area.
Results:
Non-surgical correction of humps, nasal shape and profile.
Duration of results:
12-15 months depending on the filler.
Back to Work:
Immediately, minimal downtime
How does it work?
The dermal filler product is injected into the nose to help camouflage any imperfections such as lumps and bumps or even to lift the tip of a droopy nose. The products that we used are based on hyaluronic acid (HA) which is in the form of a gel.
Once within the skin, the HA gel provides additional structure where required and draws in water to hydrate the tissue and further extend the correction.
We offer interest FREE finance plans to patients. Please contact our experienced team to learn more.
Before
After
Before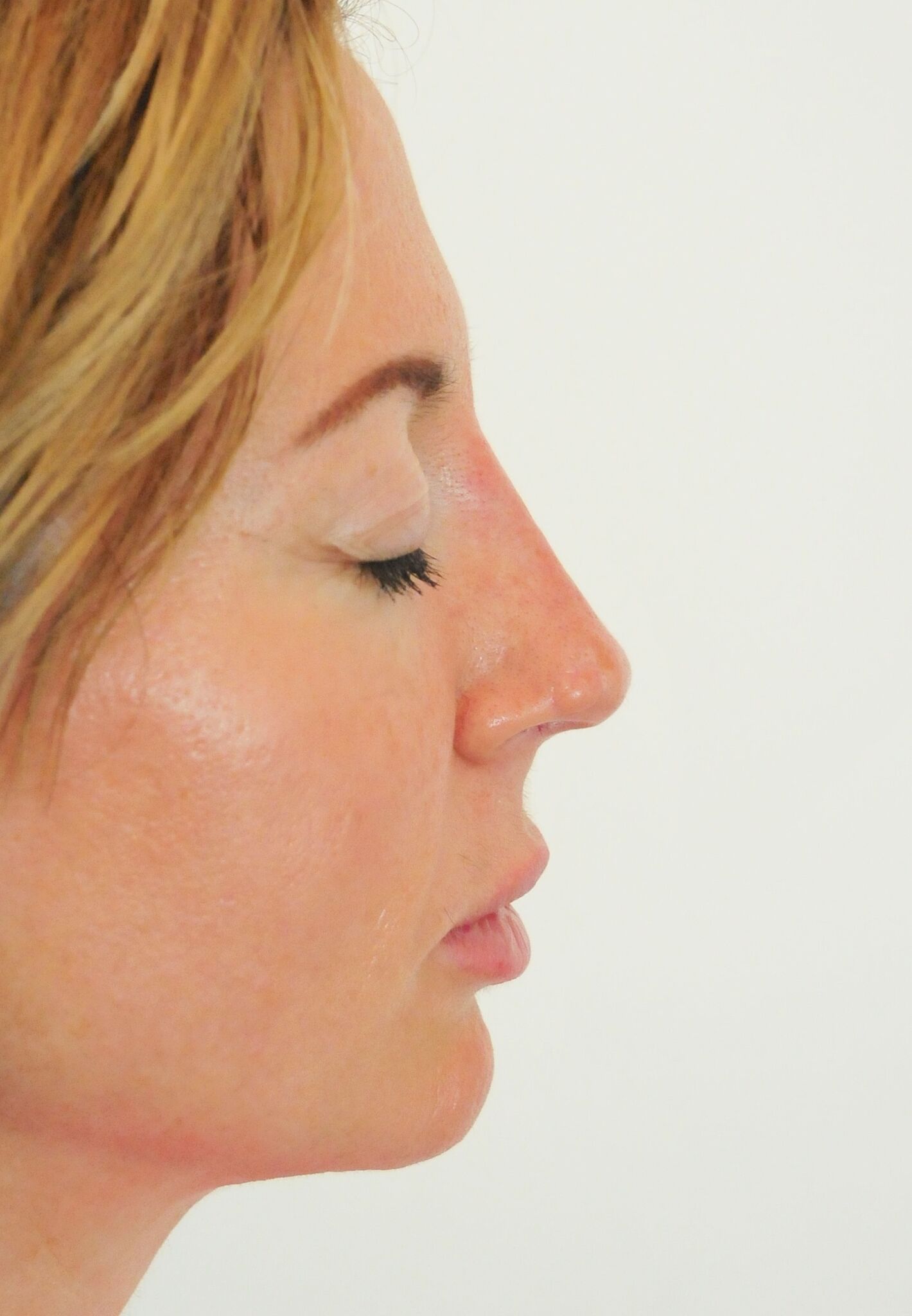 After
Before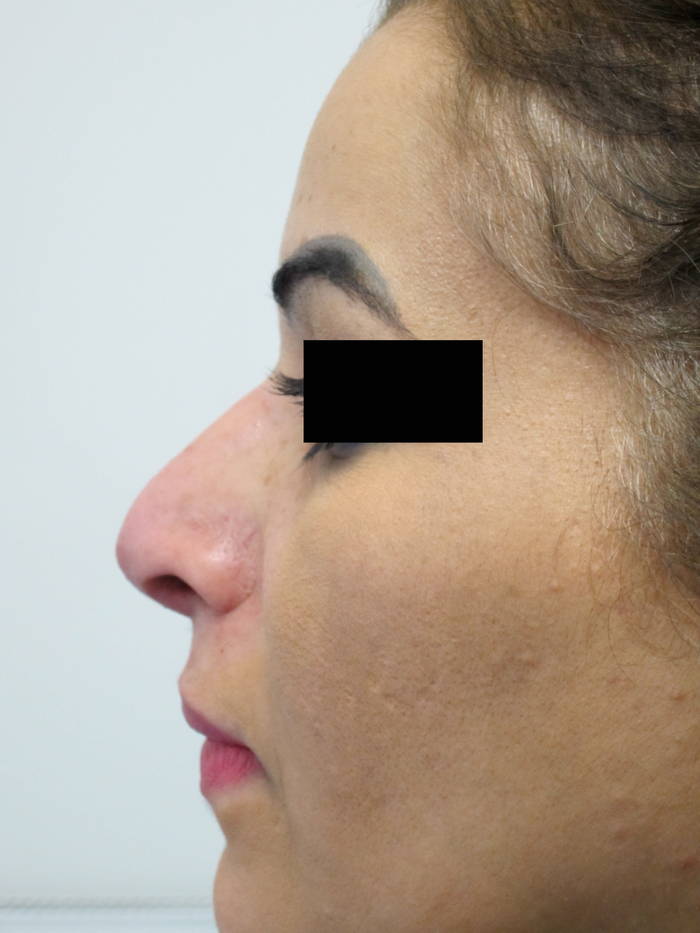 After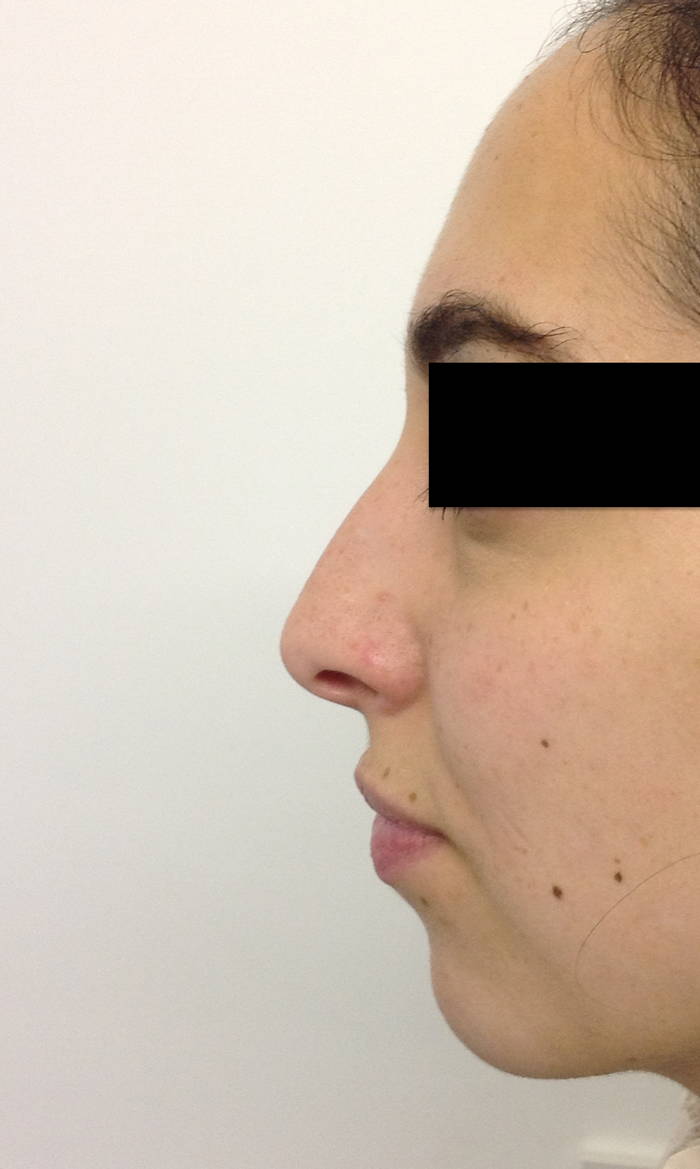 Before
After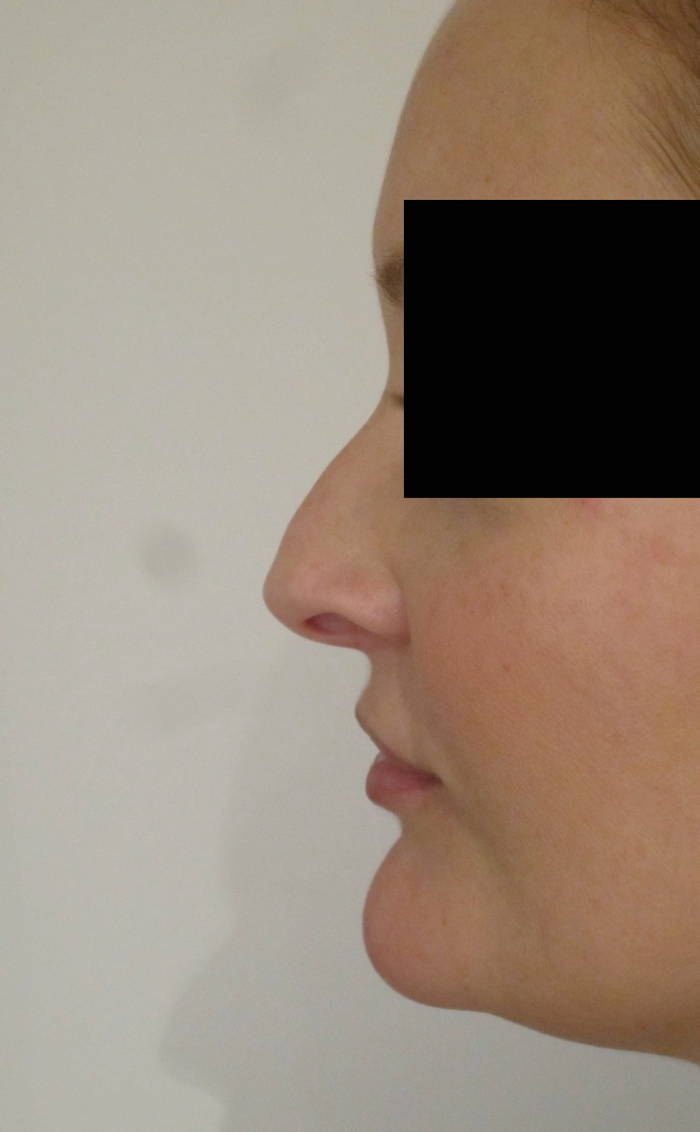 Before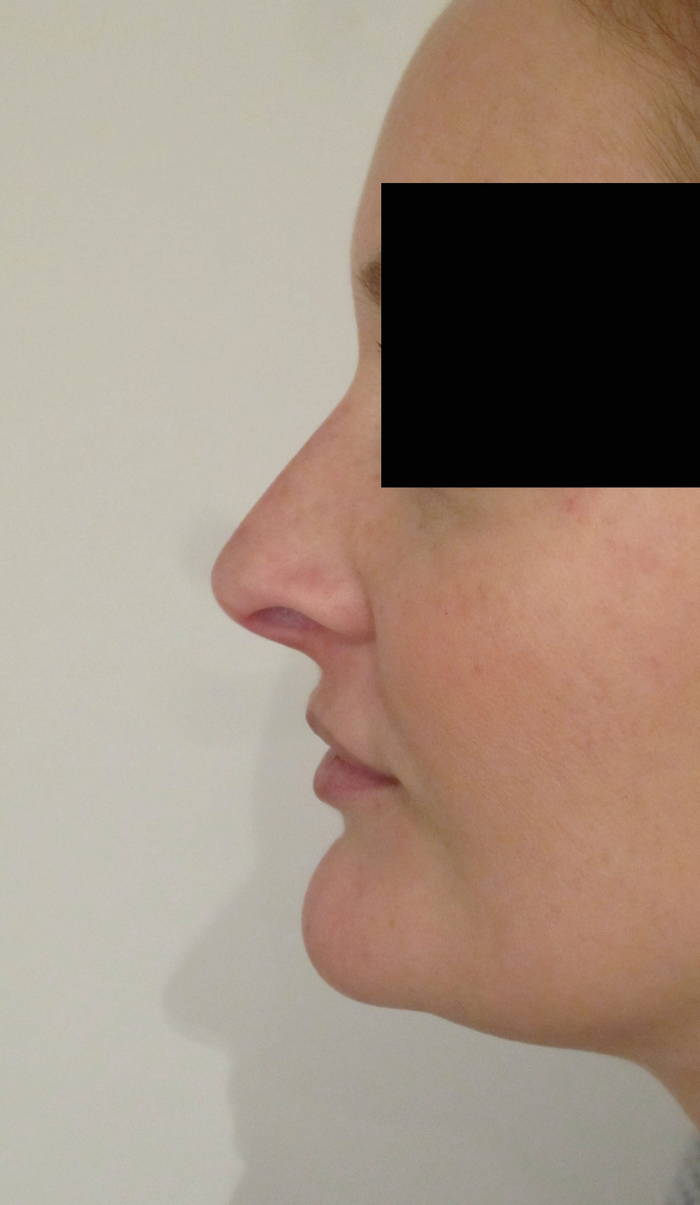 After
Before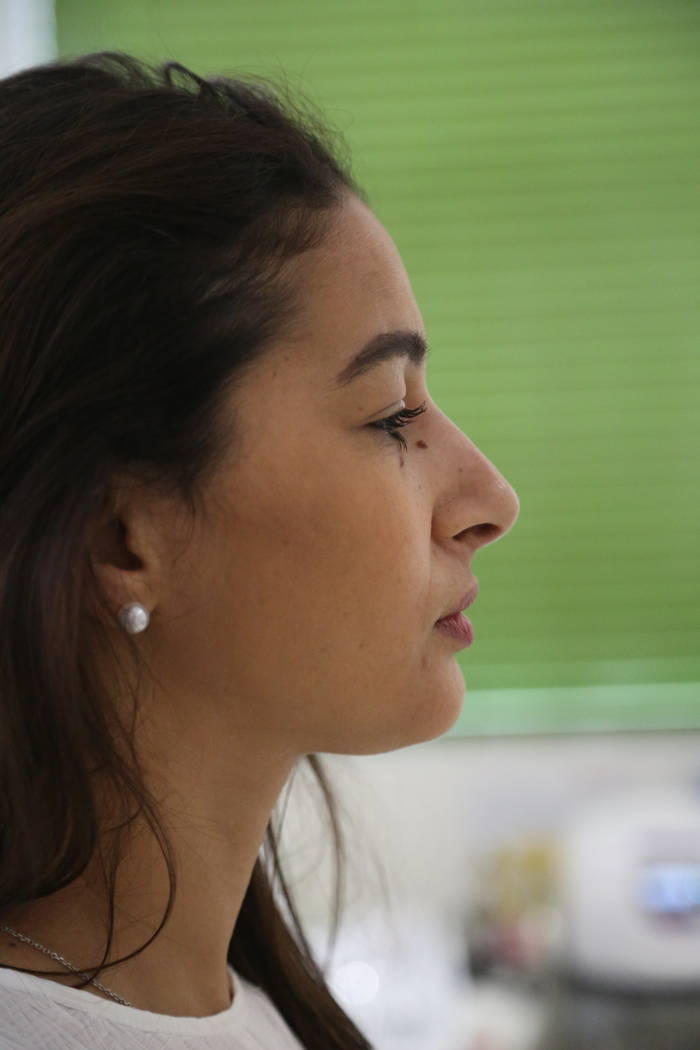 After
If you are unhappy with the shape of your nose and want to make it straighter and more aesthetically pleasing, then you may be suitable for non-surgical nose reshaping with dermal fillers. Some nasal defects can only be addressed by surgery so you will need to have a consultation for Dr Wakil to assess you.
During your consultation, a full medical history will be taken to determine if there are any health or physical reasons why you are not suitable for treatment, or any medication which may contraindicate you. Similarly, past history of nose treatments or trauma will also be discussed, and a physical examination undertaken. Ethnicity and the shape of your nose will also be taken into account to establish the best treatment option for you.
If you are pregnant or breast feeding you will not be suitable for this treatment.
A local anaesthetic will be injected into the nose first to reduce the chance of any pain or discomfort. Many dermal filler products that we use also contain lidocaine within the syringe which is delivered at the same time as the dermal filler, thus reducing any discomfort.
Treatment time will depend on the amount of work that needs to be done but the procedure is generally quick, taking around 25 minutes and you can go home straight away.
The non-surgical nose reshaping procedure generates faster results, minimal pain, and a much quicker healing time than standard nose shaping or rhinoplasty surgery. Bruising and swelling are possible following any injectable procedure, but this will only last a few days.
Results will depend on the correction being addressed but results may include a straighter profile to your nose, a reduction in any humps or hooks, alongside correction of any irregularities. Dermal fillers in the nose can last for 9-12 months before a repeat procedure is required to maintain the correction.
Dr SW Clinics
An awarding winning clinic