Thanks to William Shakespeare, they say that the eyes are 'the window to the soul' so it's no surprise that eye rejuvenation has become one of the most popular anti-ageing treatments for men and women over the age of 30 to 40.
A person can become very self-conscious about the appearance of their eyes, particularly if they start to look tired because of the changing appearance of their eye area.
Eyes are the first area of the face to show ageing, starting with the appearance of fine lines and wrinkles, or crow's feet, at the corners of the eyes. The upper eyelids can start to droop over time, and lower eye bags or dark circles can form under the eye in the tear trough area. Many cosmetic treatments are now available to help to restore this delicate area.
The tear trough refers to the area under the eye and above the upper cheek. As we age, the fat pad under the eyes descends which can give a hollowed look to the appearance of the tear trough and make you look as if you have dark shadows under the eye or sunken eyes.
A build-up of fluid around the eyes, known as periorbital oedema, can also create the appearance of eye bags, making you look tired and older.
At Dr SW Clinics we use a variety of different cosmetic treatments to restore a more youthful appearance to the tear trough area, including dermal fillers, carboxytherapy, mesotherapy and O.F.F. treatment.
Hyaluronic acid based dermal fillers which are specially formulated for use in the delicate area under the eye can be used to fill out and restore any hollowing created in the tear trough. Hyaluronic acid is a natural component of our skin, which our body makes daily. Its job is to keep skin hydrated, but as we age, we aren't able to produce as much as we did in our youth. By putting back and injecting a hyaluronic acid into the tear trough we draw water to the are which plumps up the underlying tissue, pushing the overlying skin forward to remove the appearance of dark circles created by the previous hollowing. Treatment will need repeating every 4 to 6 months to maintain the result.
Carboxytherapy involves the therapeutic administration of small quantities of medical-grade gaseous carbon dioxide or CO2 into the subcutaneous tissues through a needle, in this case into the tear trough area. The body responds by sending oxygen to the area and in turn this triggers a number of rejuvenating reactions such as increased blood flow, vasodilation, Vascular endothelial growth factor (VEGF) induction, microcirculation, regulation of the pH level and the production of new collagen (neo-collagenesis), all of which helps to repair dark circles which can be caused by poor circulation around the eye area.
Mesotherapy is a technique which uses very fine needles and superficial injections, a millimetre or so into the skin, to deliver a prescribed cocktail of active ingredients which can restore hydration and health to the tear trough area, plumping the skin and helping to reduce fine lines, wrinkles, and dark circles.
O.F.F.
O.F.F. stands for Onde Flusso Frazionato in Italian, which in English means Fractional Flow Waves. The treatment, pioneered by an Italian doctor, Prof. Giorgio Fippo can be used to improve the appearance of bags under the eyes without the need for a surgical blepharoplasty. The electro-medical device uses sine waves at a fixed frequency of 1230 kHz via a fractional emission. This frequency of electrical waves has been found to create various biological effects on the human body to treat various imperfections. Much like in radiofrequency treatments, the thermal effect is the desired therapeutic to selectively increase the temperature within a certain area of tissue without affecting other areas. We can use this to target and destroy small areas of fat and liquid, as found in under eye bags, by making the fat cells herniate through heat application.
Treatment cost
Price From
£ 420
* After consultation the doctor will confirm the cost.
Treatment Summary at a glance

Procedure Time
Usually less than 20 mins

Recommended No. of Treatments
Dependent on treatments needed (e.g., fillers, mesotherapy, carboxytherapy or threads)

Anaesthetic
Not usually required
Side Effects:
Redness at injection sites, possible mild bruising and discomfort.
Results:
Rejuvenate under eye area, reduce dark circles and eye bags.
Duration of results:
Approx. 12to 18 months, maintenance treatments required.
Back to Work:
Immediately
Full Recovery:
No significant downtime
How does it work?
Because various different factors contribute to the formation or the tear trough there are a number of different treatment options, which may be used separately or together in order to correct the defect.
These include dermal fillers and threads to address hollowing and loss of volume, carboxytherapy for bad circulation and dark circles, O.F.F. for eye bags and mesotherapy to improve skin quality, plump the area, and help with reducing fine lines and wrinkles.
We offer interest FREE finance plans to patients. Please contact our experienced team to learn more.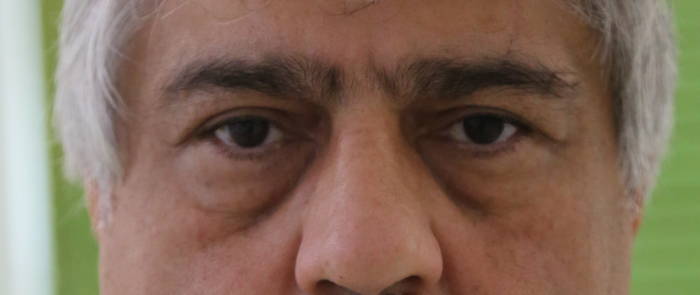 Before
After
Before
After
Before
After
Before
After
Before
After
Before
After
Before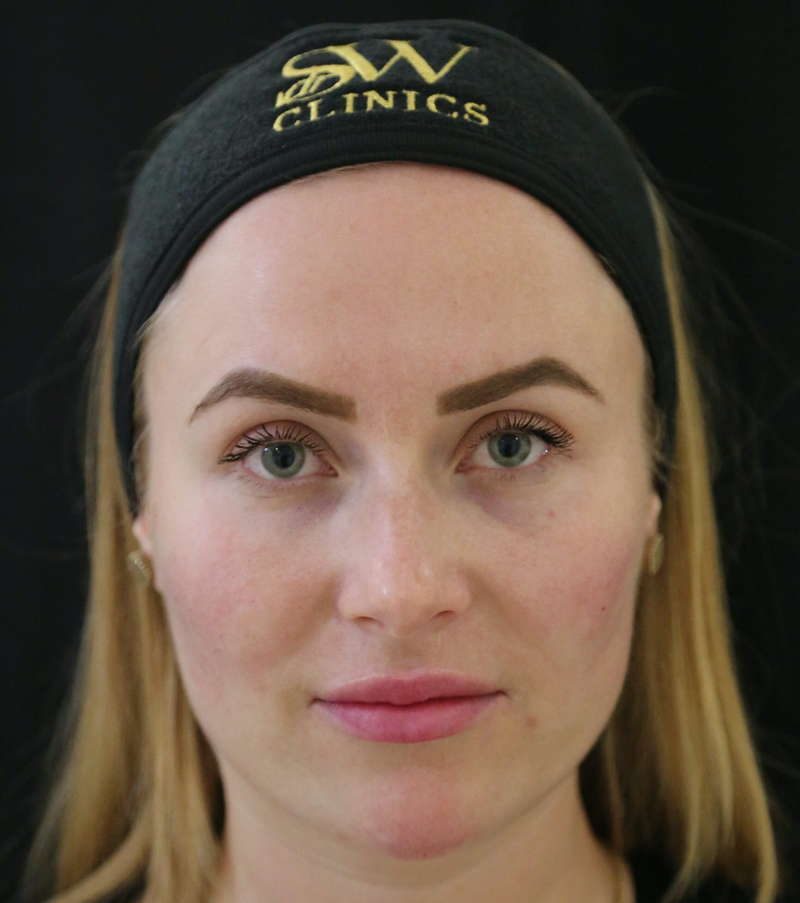 After
Before
After
If you are concerned about ageing in the tear trough region and think this is making you look tired or older than your years, then a single or combination tear trough treatment may be right for you.
Firstly, we will need to assess the specific problem or concern that you have with your eye area during a consultation with our doctor. During your consultation, a full medical history will be taken to determine if there are any health or medical reasons why you may not be suitable for any of the treatments available for this area. This will include any contraindications from medication which you may be taking. Similarly, a physical examination of your eye area will also be undertaken. Treatments are generally suitable for men and women and all skin types.
If you have a medica implant or pacemaker, you will not be suitable for the O.F.F. treatment due to the electro-medical waves emitted.
If you are pregnant or breast feeding, you will not be suitable for any of the tear trough treatments available.
All the treatments we use for the tear trough are minimally invasive and considered to be well tolerated and not painful.
Treatment time will depend on the treatments you are having but is usually less than half an hour.
You should be able to return to your normal activities straight away as there is no significant downtime associated with these treatments. Depending on the treatment you may experience some short term redness and swelling in the under eye area, and possibly some mild bruising where injections have been performed with dermal fillers or carboxytherapy.
Tear trough treatment can rejuvenate the under eye area, diminishing the appearance of bags or under eye shadows and dark circles which are ageing and can make you look tired. Results are long-lasting but maintenance treatments will usually be required. Dermal filler results will last around anywhere from 6 to 12 months.
Dr SW Clinics
An awarding winning clinic