With age, childbirth and the menopause the external area of the female vagina, the labia majora or outer vaginal lips, as well as the internal vaginal canal, can become both less cosmetically appealing and functionally poor.
This includes suffering from a loss of volume to the tissue, a lack of skin firmness and a reduction in elasticity or tone.
Mesotherapy uses tiny injections of special serums to restore hydration to the area in a treatment referred to as biorejuvenation, biorevitalisation or skin boosting
All these symptoms – volume loss, poor hydration, loss of elasticity and tone – can lead to discomfort from clothing and during seated activities, as well as vaginal dryness concerns which can affect the ability to have non-painful sexual encounters or increase the likelihood of developing conditions such as urinary-tract infections or thrush.
One answer to improve hydration, skin firmness, and even address pigmentation concerns on the outer labia, which can be affected by hormonal fluctuations, is the use of mesotherapy techniques to place active ingredients into the vaginal areas to boost the natural hydration and associated volume, increase cell turnover to produce new collagen and elastin, as well as reduce pigmentation through melanin control.
Treatment can also increase sexual satisfaction by improving clitoral function and addressing vaginal dryness through the restoration of tissue.
Vaginal mesotherapy can be used as a stand-alone treatment, or in combination with other vaginal treatments available in clinic such as PRP, radiofrequency tightening or labial fillers as part of The O Concept™ treatment programme. The O Concept™ was devised as a bespoke, tailor-made rejuvenation solution by Dr Sherif Wakil, a pioneer of excellence in sexual aesthetics.
Treatment cost
Price From
£350
* After consultation the doctor will confirm the cost.
Treatment Summary at a glance

Procedure Time
Approx. 30 mins

Recommended No. of Treatments
One-three treatments per year

Anaesthetic
Local (numbing cream)
Side Effects:
Redness, tenderness and light swelling at injection points
Results:
Improvements in pigmentation, skin firmness, elasticity and vaginal tone.
Duration of results:
4-6 months
Back to Work:
Immediately return to normal
Full Recovery:
No downtime, recovering within the day
How does it work?
Mesotherapy refers to a technique of injections which consists of multiple, very superficial injections with a very fine needle to deliver small droplets of active ingredients just below the surface of the skin where they can get to work. This type of treatment is also sometimes referred to as biorejuvenation, biorevitalisation or skin boosting and is commonly applied to facial ageing indications, but it is safe and suitable to also be applied to the intimate female genital area – both inside and outside.
Unlike labia fillers where we use bespoke hyaluronic acid-based products designed to recontour and restore plumpness to the labia majora, mesotherapy uses more than just hyaluronic acid gels. We can apply a wide variety of serums using a mesotherapy technique which include active ingredients to combat ageing and a loss of skin elasticity such as free radical fighting antioxidants like vitamin C and glutathione, as well as skin lightening ingredients such as kojic acid to address pigmentation on the labia majora. This means that we can target the overall condition of the outer labial skin, the inner mucosal tissue and rejuvenate the whole area.
We offer interest FREE finance plans to patients. Please contact our experienced team to learn more.
Before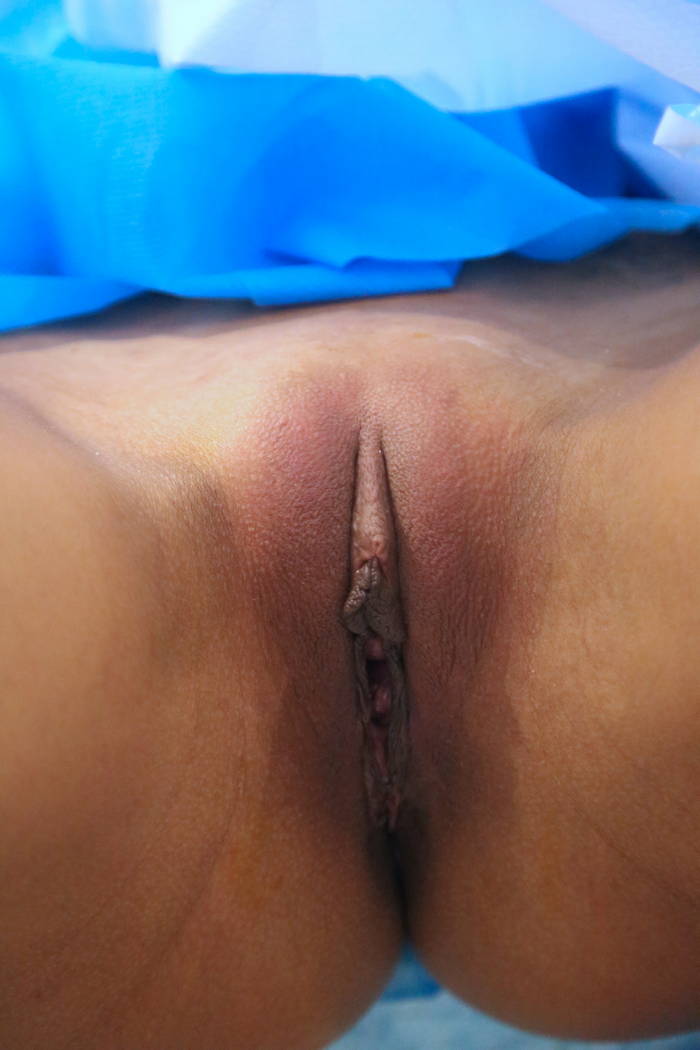 After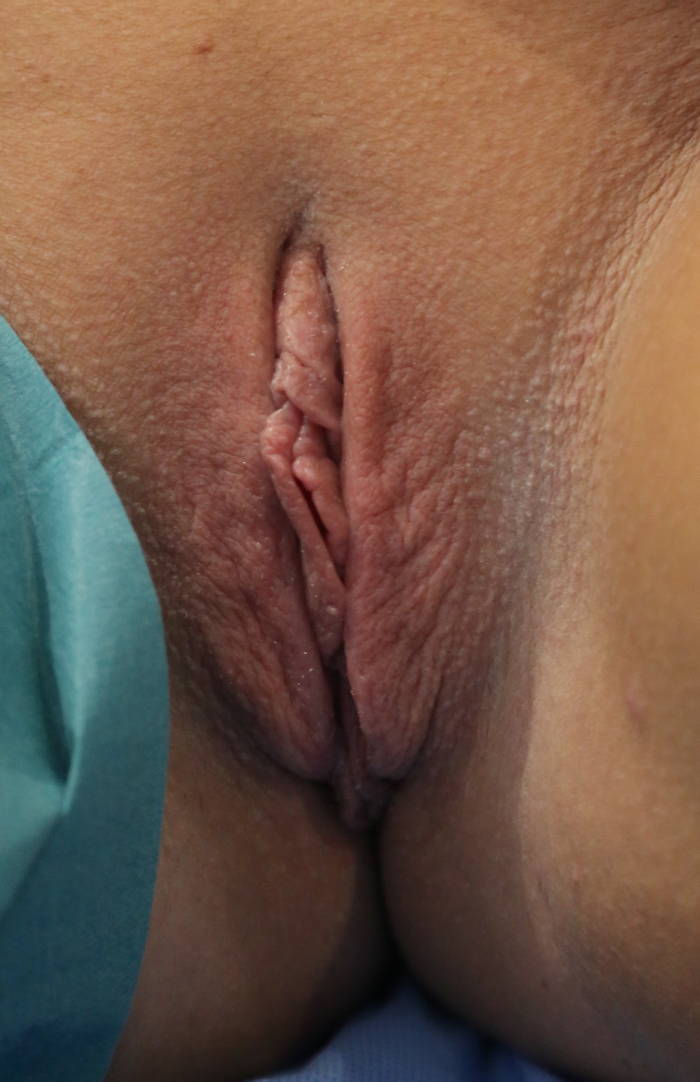 Before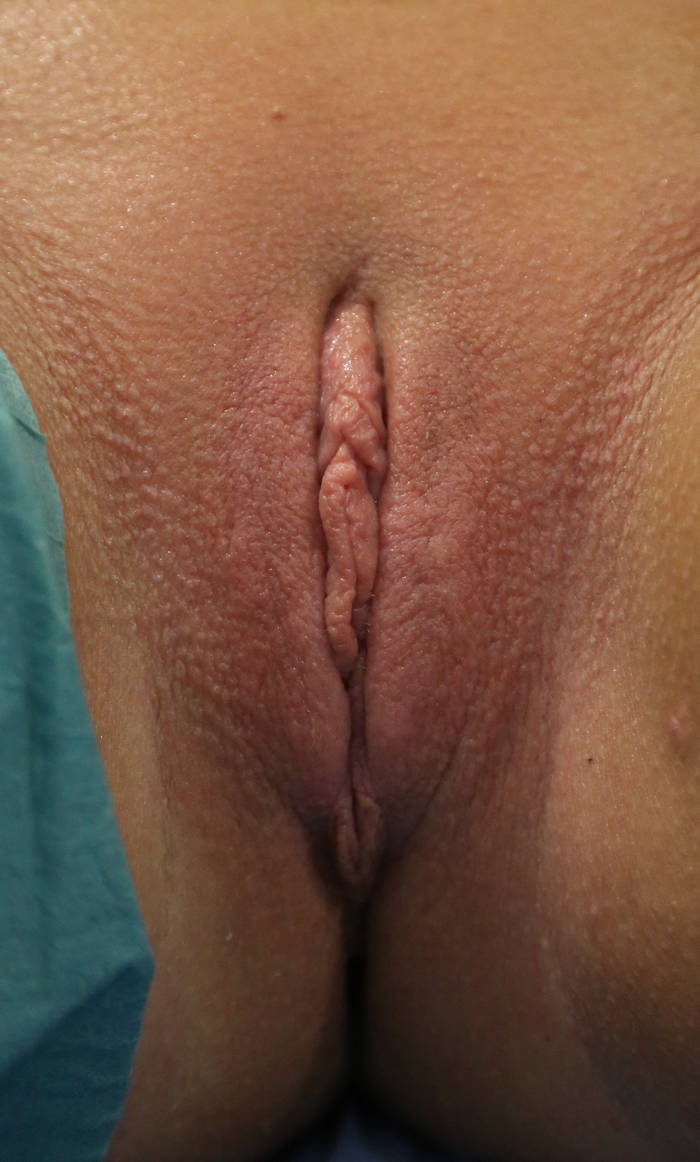 After
Before
After
Before
After
You will require a consultation with our doctor to assess your suitability for vaginal mesotherapy treatments. A physical examination will also be required, and a full medical history taken. Each woman's genital wellness needs are different, so a unique treatment combination will be tailored to suit you as part of The O Concept™ treatment programme. The O Concept™ is a specialised combination of sexual aesthetic treatments brought together to treat female sexual dysfunction. During your consultation, our doctor will be able to recommend the safest and most effective treatment options to rejuvenate your vagina and rebuild your sexual well-being.
If you are generally in good health and not allergic to any of the ingredients within the products used, there should be few reasons why you are not suitable for treatment for vaginal mesotherapy.
Women who are pregnant or breast feeding are not suitable for treatment.
You will be required to come for treatment at a point in your menstrual cycle when you are not bleeding.
Vaginal mesotherapy techniques are suitable for all skin types. Products and serums used will be tailored to the specific skin condition and concerns being addressed.
Each treatment session takes approximately 30 minutes.
Mesotherapy uses very fine needles and tiny injections of small doses of product, meaning that many people do not feel the injections. A topical anaesthetic cream is usually applied to the outer vagina before treatment to numb the area and remove any potential discomfort.
There is no real downtime associated with vaginal mesotherapy and recovery is very quick due to the superficial nature of the injections. You can return to your normal activities immediately afterwards.
You should expect some redness, tenderness and light swelling to the area from the needle insertion points and product placement, but this will resolve very quickly within the first day. Minor bruising and pin-point bleeding is very unlikely but is a possibility. You can resume sexual activity as soon as you feel comfortable.
Skin boosting results, hydration, improvements in pigmentation, skin firmness, elasticity and tone of the vagina is expected to last for 4 to 6 months with mesotherapy treatments. This is very much dependent on the individual, the products used, and concerns being addressed by the treatment.
A programme of treatment sessions will be recommended to you once every week or fortnight for 6 to 12 weeks to achieve the optimal results. We then recommend regular repeat top-up treatments to maintain good skin health and condition to the labia and vaginal tissues.
Dr SW Clinics
An awarding winning clinic